If you're Travelling to Australia with children, you'll want to include a lot of of activities for them. The Australian continent is huge – roughly the size of the USA. As you can imagine, you will get so many different and amazing experiences for everyone, including your kids. Remember, it will be important to plan your travel Australia for kids holiday well in advance. By planning ahead, you can pretty much guarantee that all ages in your 'team' will be catered for in this unique country.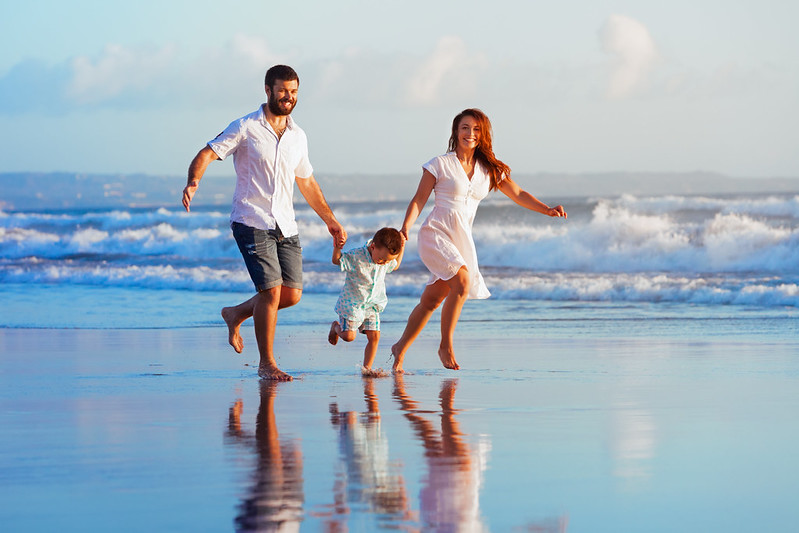 This travel blog will discuss the essential points you should think about, before planning your special family holiday. After all, you will be covering vast distances and travelling through different seasons and climates – all within the one country. Anyway, let's start one step at a time!
Australia Travel Information for Children
When you are travelling with children, you really need to strike the right balance between activities, distances and travel times. Therefore, before you venture out into the big wide world, try to decide what 'style' of Australia travel will best suit your family. By 'style', I mean whether your family wants to travel 'fast' or 'slow'. Generally, I think it is a great idea for families to stay a number of nights at the one spot. View more details.

Key facts for travel Australia for kids
Here are some more important facts to ensure you have an outstanding holiday for all family members
Weather in Australia for Family travellers
Australia has different climate zones and seasons – from the tropical north, to the cooler temperatures in Tasmania. Therefore, timing is everything. For example, from November to April. You don't want to travel through the northern regions – this is the rainy season, especially for places like the Kakadu National Park. View more details on when is best time to visit Australia.

Summer in Australia is from December to February
Summer in Australia is from December to February: The Australian summer falls between the months of December and February. These months are typically sunny and warm. Therefore, your family will definitely want to spend some time at Australia's gorgeous beaches. The tropical north has its wet season from November to April. That means heavy rains and tropical storms in Darwin, Broome, Cairns and the Whitsundays. Also at this time, it will be 'stinger' season on the Great Barrier Reef – snorkellers and divers must wear full-body wetsuits. Then again, the daytime temperatures will soar Outback. So to get the best weather for these months, head to the southern parts of Australia.

Autumn in Australia
Australia's autumn is March to May: These are the months you will see the country transform as it heads into Autumn. You'll be rewarded with lush greens and brilliant hues of orange, red, ochre and gold. These colours are particularly vibrant in Victoria's High Country, the Grampians and in Cradle Mountain-Lake St Clair National Park in Tasmania. Of course, it can still be wet and stormy in the tropical north, so if you want to travel there, do try to aim for late in the season. A great magnet for families travelling at this time, is the amount of huge festivals that take place in the cities. And for a bit of wildlife magic, you can witness tiny turtles hatching in the Southern Great Barrier Reef.

Winter in Australia
Australia's winter is from June to August. Australia is widely known for its red outback and golden sandy beaches. Therefore, a lot of visitors are surprised to learn that a white winter can be quite common. The Australian Alps, in the south of the country, is home to some great ski fields – perfect for winter sports and après enthusiasts. If you don't like the cold, winter is the ideal time to visit the north, including Darwin, the Top End and the Kimberley. You'll get balmy days and cooler evenings – ideal for getting outdoors and exploring the incredible natural landscapes of the region. Cairns and the Whitsundays have warm days, low humidity and excellent water temperature, which are perfect for exploring the Great Barrier Reef. At this time it is also whale watching season, so head out on a boat to spot magnificent humpbacks as they migrate north.

Spring in Australia
Spring in Australia is from September to November. The Spring months in Australia consist of sunny days and cool nights. Jacarandas and wildflowers are in bloom. These flowers create spectacular displays of colour in many of the country's cities, as well as in regional areas around Perth. It's also that time of year when koala and kangaroo joeys come out of their mother's pouch to explore the world. So head to the Australia Zoo on the Sunshine Coast to spot these little guys. Of course for those wanting the great Australian Outback, there is no better time than September and October – these are the last cooler months of the Northern Territory's dry season.
Transport Options for Travel Australia for kids
Domestic flights
Without a doubt, flying is the best way to cover Australia's large distances in a short amount of time. Australia has a number of domestic airlines that serve the major states and capital cities of Australia. Domestic travel between regions makes it so much easier to visit Australia's iconic destinations. Because of competition between domestic airlines, you will get some great fares, especially if you book in advance.

Local transfer services for family travellers
Generally, the best way for families to get around, is by using a combination of domestic flights and local transfers. You will save yourselves a lot of hassle with luggage and transfers. Plus you won't struggle to find your hotel. You will not require a rental car in central Sydney!

Rental Cars or Motorhomes
Depending on the size of your family, you can rent a standard SUV vehicle, an 8-seater people mover van or even a larger coach with 12-15 seats. Always keep in mind how much space you will need for your luggage! Australia has a vast network of well-maintained roads – these cater for some of the most beautiful road trips in the world. Victoria's Great Ocean Road winds around the most spectacular southeast coastline. Australia's Red Centre is an epic drive across the desert. Car rental companies can be found at major airports and central city locations. If you want to camp along the way, rent a caravan or campervan from a reputable provider.
Top 5 Australia Family destinations?
1 – Sydney and Blue Mountain
There is a very good reason why Sydney is the first stop on many Australian itineraries. Sydney has a great blend of an exhilarating and easygoing vibe. Sure, you'll get all the excitement in the city, but just a few kilometres away are the famous beaches like Bondi and Manly. Plus, with endless nature at your doorstep, Sydney is the starting point for day trips. Your family will get a generous portion of fresh air and unique flavours.

Visit the animals at Taronga Zoo Sydney which is just a 12-minute ferry ride north from Circular Quay. Taronga Zoo Sydney houses more than 4,000 native and exotic animals.
The Greater Blue Mountains World Heritage Area is about a 2-hour drive west from the city of Sydney. So it is probably best to use a car for this one, however, you can go by train and via a coach tour. Sydney Airport is about a one-hour and 40 minutes east of the main Blue Mountains town of Katoomba. Now you can walk the Blue Mountains trails by yourselves, but it is really best to join a guided tour. This is the safest way, especially if you are not familiar with the region and weather conditions.

2 – Noosa with Sunshine & Gold Coast
Noosa is located on Queensland's Sunshine Coast and is surrounded by stunning beaches, national parks and the lush hinterland of Noosa National Park. If you are looking for adventure, you will definitely find it here. Your children will get the opportunity to learn surfing and paddle-boarding. And there is nothing like a relaxing sail on Laguna Bay. Try your hand at kayaking in the Noosa Everglades – a great bonding activity for families. At the day's end, join a sunset cruise or go swimming with humpback whales.

Being surrounded by beach, makes Noosa a great holiday hotspot near the centre of the Sunshine Coast. Here you will find many fashion boutiques and hip cafés dotted along Hastings Street. Surfers and golfers are attracted to the holiday town of Coolum. And the lush and green Eumundi in the Noosa hinterland will keep market shoppers and art lovers happy. Maroochydore is the cultural capital of the region and it is nicely placed away from the bustling city. Think about catching a car ferry from the village of Tewantin to explore the Noosa North Shore, the Great Sandy National Park and the World Heritage-listed Fraser Island.

3- Port Douglas and Northern Queensland
The tropical town of Port Douglas is roughly a one-hour drive north from Cairns. There is no great attraction than the aquamarine waters of the Great Barrier Reef. But lets not forget the breathtaking canopy of the Daintree Rainforest, the crystal creeks of Mossman Gorge, and the golden sands of Four Mile Beach.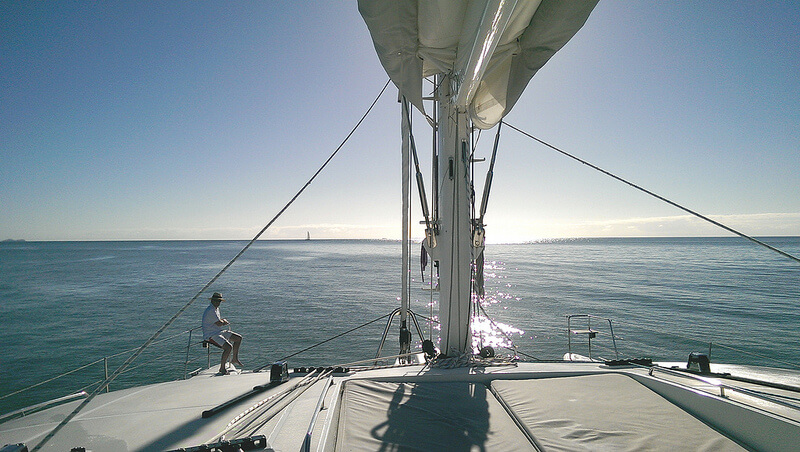 The World Heritage-listed Daintree Rainforest is stunningly beautiful. In fact its massive ferns and lush canopy provided inspiration for the movie Avatar. Take a trek through this ancient jungle and discover plants and animals found nowhere else on the planet. Fly through the trees on a zip-line for a bird's-eye view. Cruise along the winding waterways of the Daintree River to see saltwater crocodiles.

4 – Western Australia and Margaret River
Western Australia is Australia's biggest state and covers nearly one-third of the continent. Perth is its capital city and home to a vibrant bar culture. Visitors from all over Australia come to visit Perth's beautiful beaches. A short way offshore from Perth is Rottnest Island – home to one of the world's happiest and adorable creatures – the quokka. Western Australia is also where you'll discover the famous Margaret River wine region. And just a short trip away is the ancient Kimberley region and the beach town of Broome. For a unique adrenaline rush, check out the World Heritage-listed Ningaloo Reef – the best place on Earth to swim with whale sharks!

Not all attractions can be seen above ground. Add some variety to your itinerary and see the "suspended table" at Lake Cave in the Margaret River area. In fact, this attraction is is the only formation of its kind in the world. Some families will require wheelchair access, so the Mammoth Cave is a perfect choice for a visit. Also Jewel Cave Augusta is definitely worth a look, to see the longest straw stalactites of any tourist cave in the world!

5 – South Australia and Kangaroo Island
Kangaroo Island is located 13 kilometres (8 miles) off the coast of South Australia and 30 minutes by plane from Adelaide. Sir David Attenborough once described Kangaroo Island as the Galápagos of Australia! Visitors love it's native animals, artisan food and epic rock formations.
The Seal Bay Conservation Park on Kangaroo Island's south coast is the only place in the world where you can walk among endangered Australian sea lions. You can walk along a 900-metre (2950-foot) wooden boardwalk on a Boardwalk Tour and see the animals on the sand and in the surf. Or you can take a guided 45-minute Seal Bay Experience tour onto the beach itself. If you feel like a swim, the safest swimming spots are off the north coast. Emu Bay, near Kingscote, is one of the most popular, thanks to its clear waters and long shoreline.

Top 5 Australia Activities for Kids
1 – Day tour in Sydney and to Blue Mountains
After a long-haul flight, most family travellers will spend at least a couple of days in Sydney. Sure, you can explore the key attractions in Sydney on your own, but I recommend that you join a guided small group City tour.
And to explore the Blue Mountains, it is best to hire a local guide, the reason being that you will be be collected and dropped off at your hotel. Plus, you will get the local insider knowledge and a quality day out.

2 – Australia Zoo and Queensland Beaches
If your family is based around Brisbane, the Sunshine Coast or Noosa areas, do include a visit to the Australia Zoo. Schedule in at least half a day and make your way by rental car or use a private transfer.
If you are in the area you may also visit the Noosa Hinterland area with it's cooler climate, greener mountain hills. Otherwise the beaches along the Sunshine Cost and Noosa are stunning. Especially for travellers with children. A classic Australia family holiday experience!

3 – Great Barrier Reef & Daintree Rainforest
By far, the Northern Queensland area is one of the most popular in Australia. Family travellers can easily spend 3-4 nights here. Whatever you do, don't miss out on seeing the Great Barrier Reef. For instance, I suggest you use a smaller vessel for a more comfortable and personalized experience.

After a day out on the reef, head up north to the Daintree National Park. Once again, a local guide with in-depth knowledge is the best option. Their knowledge is second to none, when it comes to ancient plants and wildlife.
If you have the time, you and your children must get to hold a koala at the Wildlife Habitat. But do check the check feeding times before you go.
4 – Caving and rugged Western Coast Line
Now heading over to the other side of Australia may sound easy, but remember, it is a 6 hour domestic flight. However, it is definitely worth it for families with more holiday time.

The scenery along the the coastline between Margaret River and Denmark is beautiful. Also, Western Australia is not a 'tourism hotspot', but you will discover some of the best scenery Australia has to offer.
5 – Kangaroo Island Wildlife Tour with guide
Another 'hidden secret' is Kangaroo Island – so perfect for families who love Mother Nature. Having a rental car on the island is a good idea for a family. If you have a shorter stay, a local transfer is better. However, it is well worth it to hire a private driver guide for a full or half day tour.
Popular Family Accommodation Options
Hotel-Style Accommodation
If you stay in a room or suite, you'll enjoy all the creature comforts of home. There is a great choice – from elegant boutique hotels to large high-end international brands. These will offer you a great range of facilities, including pools, gyms, business centres, restaurants and bars. It is best to choose a 4-star rating or more – so worth it to pay a bit more for a quality level of comfort. If you prefer a boutique hotel, check into QT Melbourne, the Ovolo Woolloomooloo in Sydney or Alex Hotel in Perth.

Apartment Accommodation
Enjoy space, privacy and the convenience of kitchen and laundry facilities in a self-contained apartment or holiday unit. These are an ideal, cost-effective options if you are travelling with a family or a group. Make yourself at home in the living areas and enjoy cooking your own meals. You will get a choice of serviced and non-serviced options.

Resort-Style Accommodation
Some of us like to kick back in a resort where everything you need is in easy reach. Most Australian resorts are high-quality, luxurious accommodations set among beautiful surrounds. Families can enjoy a huge range of services and activities, tailored to their location and interests. The islands of the Whitsundays in the Great Barrier Reef offer some of Australia's best resorts. Book your stay at Hamilton Island, Daydream Island Resort or Intercontinental Hayman Island for an unforgettable stay within one of Australia's most treasured natural wonders.

Boutique Lodging Accommodation
From globally acclaimed luxury lodges and character-filled high-end bush camps, these sustainably-designed luxe accommodations are immersed in Australia's most dramatic landscapes. Imagine overlooking the ocean or being in the heart of the outback, or in one of Australia's finest vineyards! What sets these accommodations from the others, is that they provide a place to connect with genuine Australian experiences. Get up close to wildlife and learn about the Aboriginal connection to country with personalised excursions with professional and passionate guides. Savour the finest local foods and wines, indulge in superb spa treatments and enjoy exquisite accommodation, offering some of the best views on the planet.

Summary Family Travel in Australia
All up, there is no better country than Australia to visit with your family. You will never be able to see it all in one trip. So to get the most out of your holiday ask yourself: a) what do I really want to see and do with my children, b) what is the maximum time I can spend in Australia with my family and c) plan on staying for 2-3 nights at each location.
When getting around Australia you really should use domestic flights as much as possible. Rental car or transfer services are perfect for local drives of up to 1-2 hours.
Here are some more travel hints for planning your trip:
Enjoy your family holiday to Australia!