Exploring Adelaide Australia – Airport Taxi service
Our start to Exploring Adelaide Australia didn't start off so well. Folks, believe me, it does pay to pre-order a Taxi before you land. Like most large cities, major events can sometimes stretch Taxi services. Of course, as we all know, inconveniences are part of travelling. The trick is, not to let them dampen the excitement of a vacation – especially if its a 9-nine day trip from Adelaide to Melbourne!
Exploring Adelaide Australia – Botanic Gardens
The Adelaide CBD has a superb botanical gardens and its a great place to unwind after a long international flight. Plus its only a short work from most inner city hotels.
The Adelaide Botanic Garden is home to three architecturally significant glass houses – the Palm house, the Bicentennial Conservatory and the Amazon Waterlily Pavilion. We loved the Palm House. By the way, here's handy to for visitors to know that the Adelaide Zoo is pretty much next door to the Botanic gardens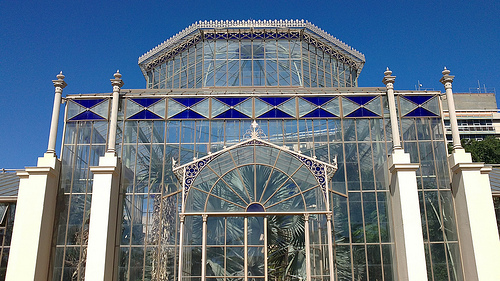 Exploring Adelaide Australia – Adelaide Central Market
A really must-do when you're Exploring Adelaide Australia, is a visit to the Adelaide Central market. The market vibe is great and both the market stall holders are really nice people. If your a 'foodie', you'll be in heaven sampling the cheeses, small goods and street food.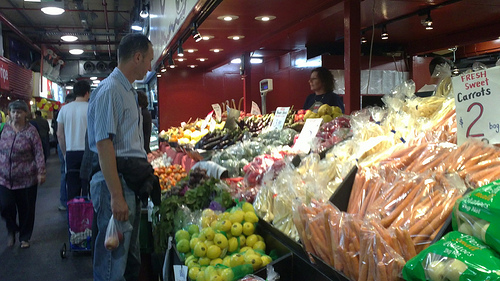 There is so much variety. And just when you think you've come to the very best, something even more tantalizing will take your eye. By the time this photo was taken, Michael had eaten a whole Italian Pizza and a massive piece of this magnificent Lemon cheesecake.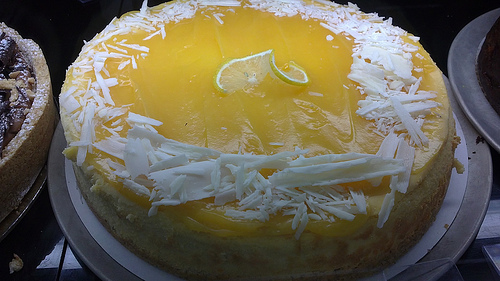 A handy hint for travellers Exploring Adelaide Australia, is that The City to Bay Tram stops right in Victoria Square/Tarndanyangga.  We used the Free Adelaide Connector Bus  Our drivers are extremely good at spotting visitors waving around maps.  They usually stop, without being flagged down.
We've decided to have breakfast at Rigoni's Bistro tomorrow. We've heard it's the best breakfast place in town.  We'll see…
Happy travelling