Discovering Perth
Exploring Perth and Fremantle Australia, offer so many possibilities of things to do. A lot of travellers take the 6-day loop road From Perth to Kalgoorlie. But if you have a limited amount of time, you can shorten it. A great compromise is to drive as far as Albany. You'll cover a lot places, including the beautiful Margaret River area – their premium wines are a great drawcard. In Margaret River you'll get a really choice of boutique accommodation.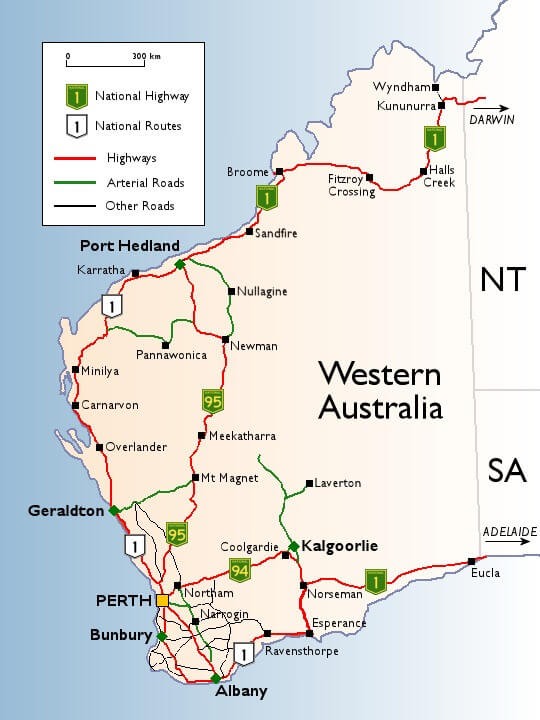 Where to stay in Perth
But after arriving in Perth, after would probably has been a long flight, take a breath. Don't drive straight away. Stay a couple of nights in downtown Perth. There are some very good hotel and apartment options. We can recommend the Fraser Suites. We think the Fraser Suites has a great central location – so you're pretty much in walking distance to everything. Generally, apartments like these, suit everyone – from couples to families.
We'd have no trouble staying here again. The staff were wonderful and they have really good systems in place. The apartment suites are designed with short entry passageway. This lead into the main living area of the apartment. So we had a great sleep without being woken up by other apartment dwellers. Now a lot of us don't really want to traipse around the streets looking for somewhere to dine – not on the day of arrival, that is. The good news is that Fraser's have an excellent downstairs restaurant. The breakfast here was extremely good.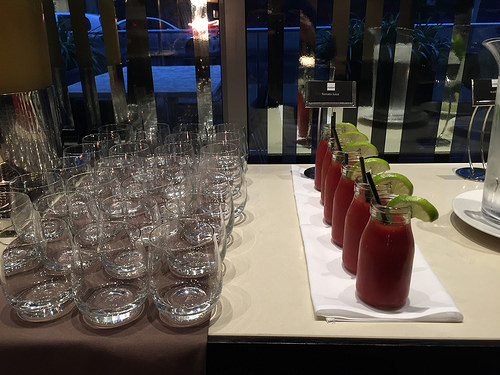 Queens Garden
Once you've checked into your hotel, you'll probably want to have a stroll around. A lovely place for a short walk is at the Queens Gardens. This should not be confused with the massive Kings Garden – you'll need at least a day for that one.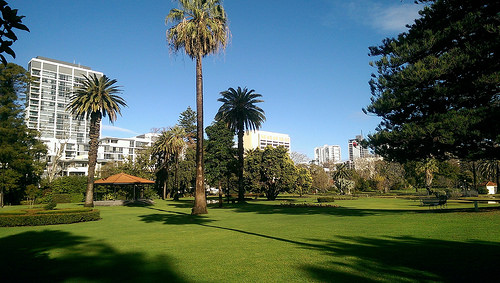 How to get around Perth
The handy thing to know about Perth, is that many attractions are within walking distance. At the very least, they're a mere quick bus ride. And there's not better mode of transport than this beauty. The open top double-decker Perth Explorer is glorious on a warm summer's day. Get off and then back on you like. The Perth Explorer bus stops at all the key locations in Perth.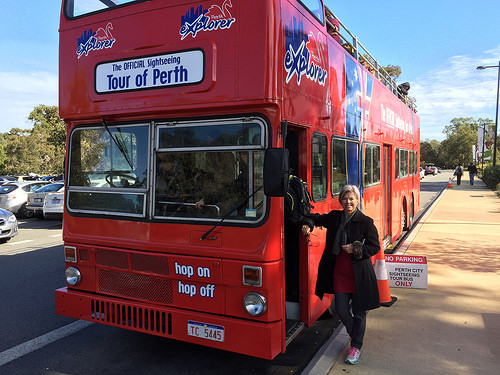 The Perth Mint
Among the great Perth attractions is The Mint. I would definitely recommend this as must-do – especially if you find the lure of gold irresistible. Its also an incredibly good option for families. There are excellent interactive displays for the kids to play with.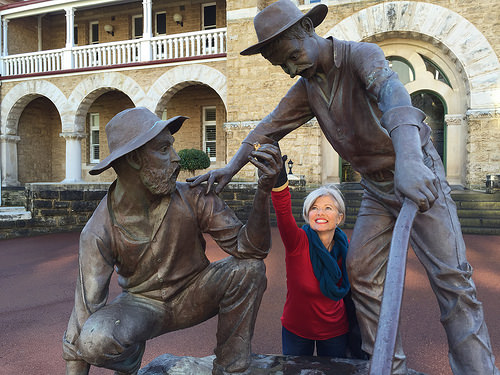 We recommend paying a little bit extra for a guided tour. It takes only 45 mins so it won't take up too much of your time. The tour begins with an interesting and amusing commentary about the Perth Mint's history. Yes, a nugget this size was actually found by some very lucky person.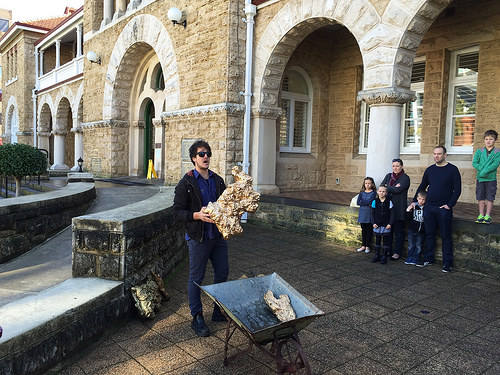 A short video show follows. After that, everyone holds their breath for the grand finale. You get to see liquid gold being made into solid gold! I would have loved a photo of this, but there is a no-photos policy for some parts of the Perth Mint building.
Fremantle
No trip to Perth is complete without a visit to to the port city of Fremantle. You have two choices on how to get there. If you're already hired a car for your road trip, then go ahead and self-drive. The drive from Perth to Fremantle will take you about 30 mins. If you want to take time out from driving, go by boat. This is a lovely cruise down the river to Fremantle. Okay, you will be sharing the vessel with a lot of other folks, but the scenery is wonderful. You'll also get to hear an interesting commentary by the captain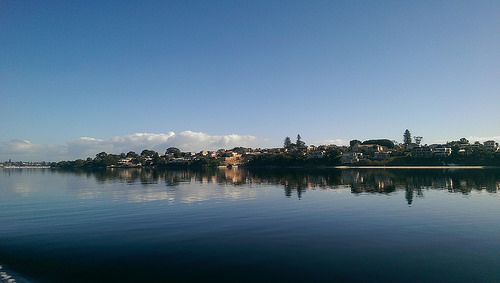 Fremantle is has a huge maritime history. But what a lot of visitors love, is the beautiful Victorian architecture. There's a slower pace to life here. A large market is held every Friday, Saturday and Sunday. We travelled on a week day and it was much quieter.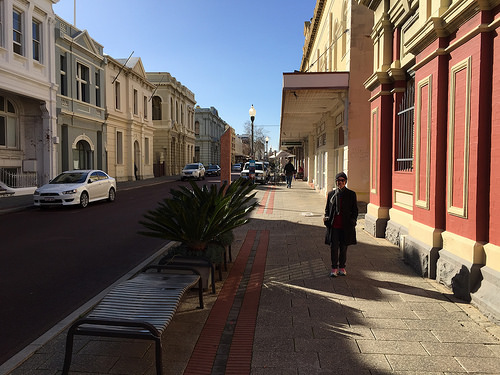 There is a very famous stretch of road in Fremantle called the Cappuccino Strip. We chose Gino's for it's divine Tiramisu cake and great atmosphere. The staff were mostly Italian and as you can imagine, the conversation was very animated. After coffee, we explored little bookshops and artisan furniture makers.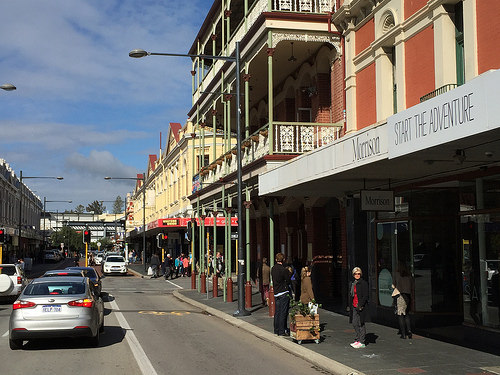 Fremantle Maritime Museum.
If you have kids, they'll love you taking them for a visit here. But before you walk in to explore, there's something else you really need to see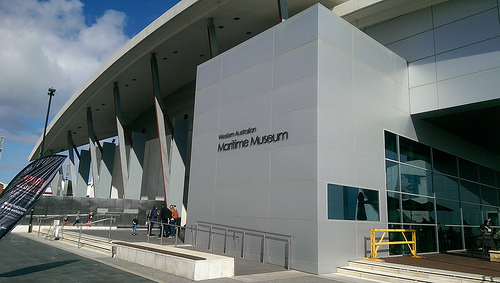 Walk around to the side of the museum and you'll be greeted by a magnificent old battler, a 48-year old submarine. It is such an awesome sight.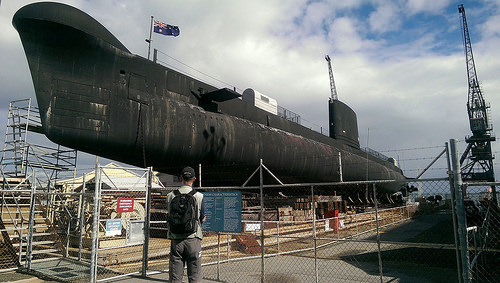 The Round House
I loved the Round House, but I'm not the only one. This is an iconic building and everyone has their photograph on the steps. The Round House was the very first permanent building built in the Swan River. It does make a great photo!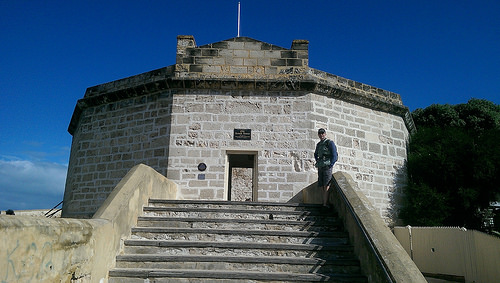 There are many attractions in Fremantle – I've barely them. It's the kind of place you would return to – and not just for the Tiramisu.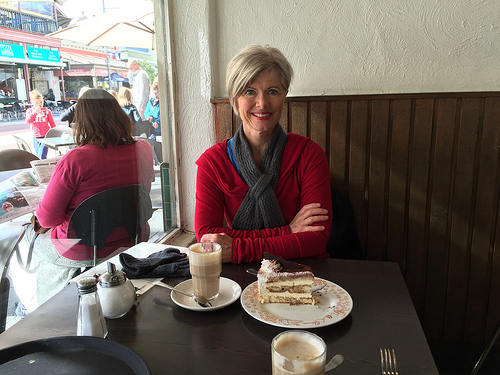 View other travel blogs on the Western Australia region:
Here are some more travel hints while travelling Australia:
Happy Travelling Freemantle in Western Australia!