A Sydney Visit for a few days is essential fact-gathering for us. After visiting Perth and the Margaret River area in Western Australia, we need to check out some hotels for our clients. Compared to cities in New Zealand, Sydney is huge. It's 4.3 million people equates to actually the whole population of New Zealand of New Zealand! Australia is a vast continent, much like North America.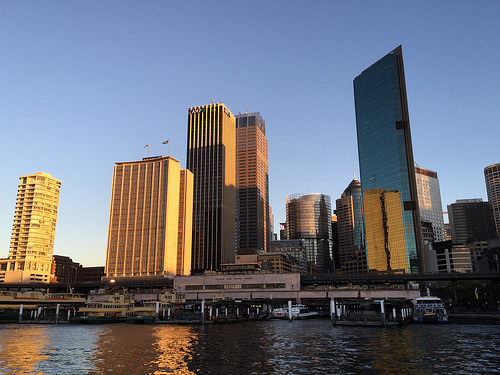 Sydney Airport and Transfer options
We like landing at Sydney, because the airport is only 10kms away from the city centre.  It's only a 20 min drive. If you don't have your own rental vehicle, don't worry.  You can always take a taxi from the Airport.
Remember, Sydney also has an extremely efficient Airport Train Link. We had arranged to pre-book the Royale Limousine service that some of our clients use. After a midnight flight we were looking forward to relaxing in a pristine vehicle. It proved to be a seamless transition.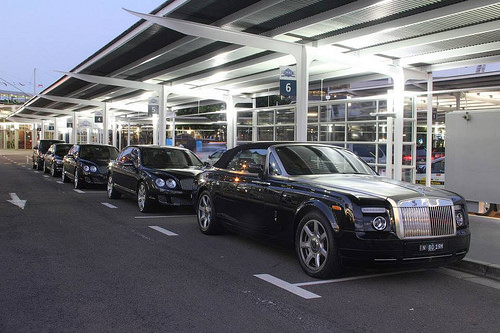 Sydney Visit for a few days – Sydney Hotels
Like most international travellers, we chose a hotel for it's location in the central city. That's actually a very good option. For a lot of us, its a great advantage to be within walking distance to Sydney's fantastic cafes – and the subway stations. Also helpful to know, is that most the key hotels are either near the ferry terminal, Sydney Harbour bridge and the Sydney Opera House.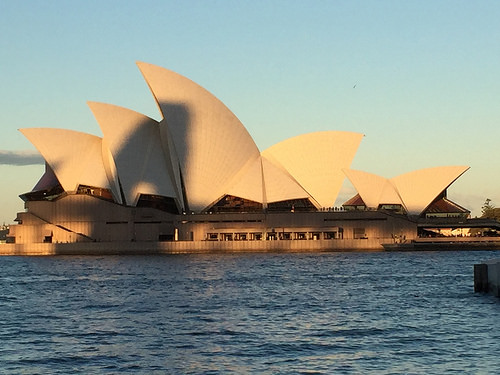 What to do in Sydney
As Travel Agents, we're always trying to walk in the shoes of our clients. It's a neat idea to take one of the ferries over over to Manly – you can also take the train from a central station. We chose to take the train.  This involved 2 steps.  First, we took the "T4" train from Martins Place, to Bondi Junction.  After that, there is a short bus ride (bus number "333") to Bondi Beach. All up, this took us only 30 minutes.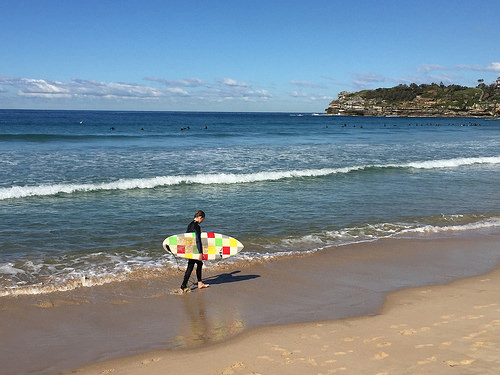 Sydney Visit for a few days – Guided Day Tours
If this is your first Sydney visit, a really smart way of exploring the city is to join a half day tour with a local tourism operator. We used Australian Luxury Escapes. These guys cater for small groups. We opted for a shared air-conditioned mini-bus with just one other family.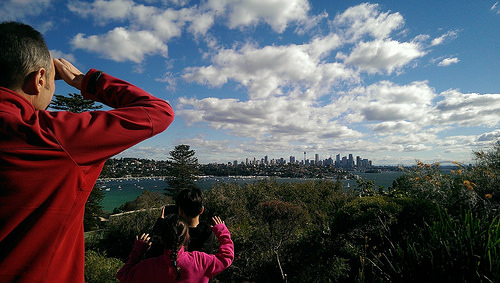 Sydney Guided Day Tours – What you'll see
The Rocks
Our first stop was at The Rocks.  From here, we had a great view of the Sydney Harbour Bridge and the suburb of Potts Point. The buildings here display incredibly Art Deco architecture and very romantic-looking terrace houses.
Next up was the Botanical Gardens.  Close by, we found the famous Mrs Macquarie's Chair.  This is actually an exposed rock which has been shaped shape to look like a chair. Actually, Mrs Macquarie's Chair is the best look-out point to see Sydney's magnificent harbour.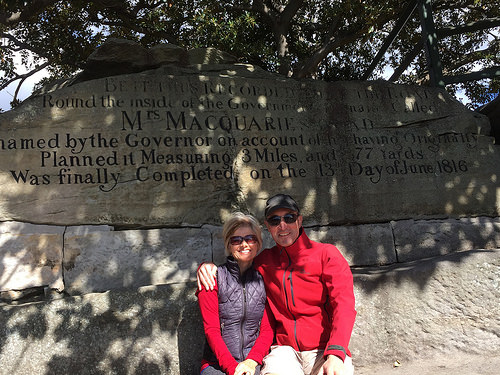 Sydney Yacht Club
Lunch at Sydney's Yacht Club at Rushcutters Bay was an event. There's no better location for a leisurely stop in great surroundings.  This famous Yacht Club has an old world vibe about it where tradition reigns supreme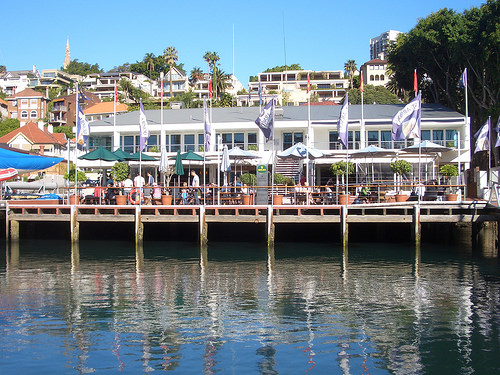 Automatic assess is given to people living within 5kms of the club.  But the rest of us have to have a membership.  For this lunch we were granted a temporary membership.  For this you only need a Driver licence or passport.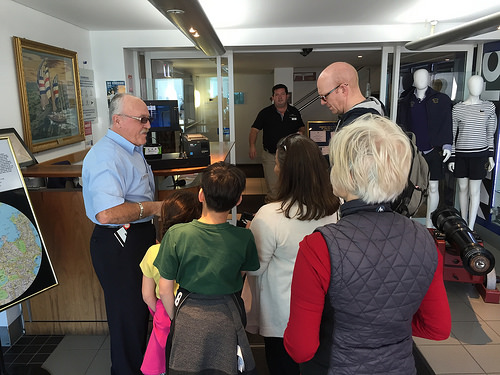 Bondi Beach
The last stop on this tour was Bondi Beach. Now we've visited Bondi Beach on a number of occasions, but its beauty still packs a punch! It totally lives up to its name as one of the most beautiful surfing beaches in the world!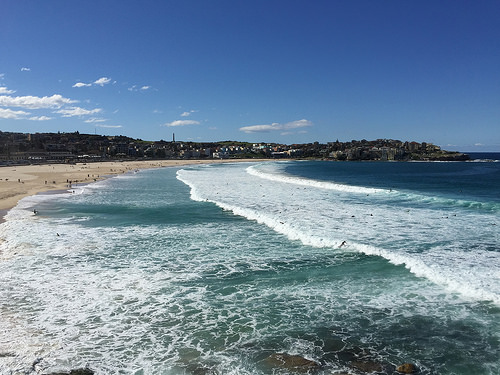 Surfer dudes love Bondi Beach. It has a cool beach vibe and very quaint cafes. The side streets have interesting shops. Do visit Russkis Deli which offers food from around the world. The public swimming pool on the Bronte Coastal Walk sits right next to the ocean and on the other side, is a superb restaurant. By joining this Sydney guiding tour, we got a pretty good idea of the city's layout.  You'll get some great local information on a tour like this. In the days to follow, you'll have some great knowledge and a good strategy for sightseeing.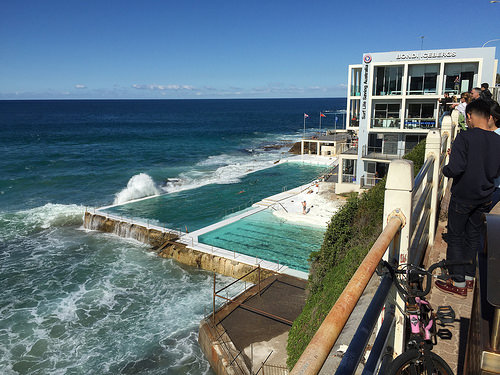 Some might say the ultimate Sydney visit includes climbing and walking the top of the Sydney Harbour Bridge.  But if you're sensitive to heights, you can just admire it from the harbour side. Its a magnificent structure.
So much to do, so little time. You really have to sort through your wish-list carefully.
Here are some more travel hints while travelling Australia:
Happy travelling Sydney!