Sticky Rice Cooking School luxury Villas – Stirling Adelaide Hills:  Sometimes its by sheer chance that you encounter something pretty special. We were actually out shopping for supplies around the beautiful Adelaide surrounds.  It was there, that we noticed an interesting logo on one of the cars parked there. And that car belonged to Claire Fuller, the owner of the Sticky Rice Cooking School Villas. We eagerly accepted her invitation to pop around for a visit. The luxury villa accommodation is pretty darn serious. The kitchens alone, are state-of-the-art and large.  But you don't feel that you have to be interested in cooking.  If you love being away from the fast pace of a big city, a stay here on the beautiful Adelaide hills would be perfect.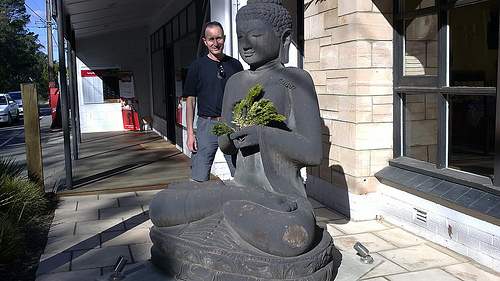 Sticky Rice Cooking School luxury Villas – Stirling Adelaide Hills – Cooking classes
The biggest advantage of including the Asian cooking classes, is that you'll be learning from well known guest chefs from many parts of Australia. Actually, on the particular day we visited, we met the lovely Chef Yukiko Anschutz. Chef Yukido is head chef at the award-winning Shiki restaurant at the Hyatt Regency hotel – her Japanese and Thai classes are legendary!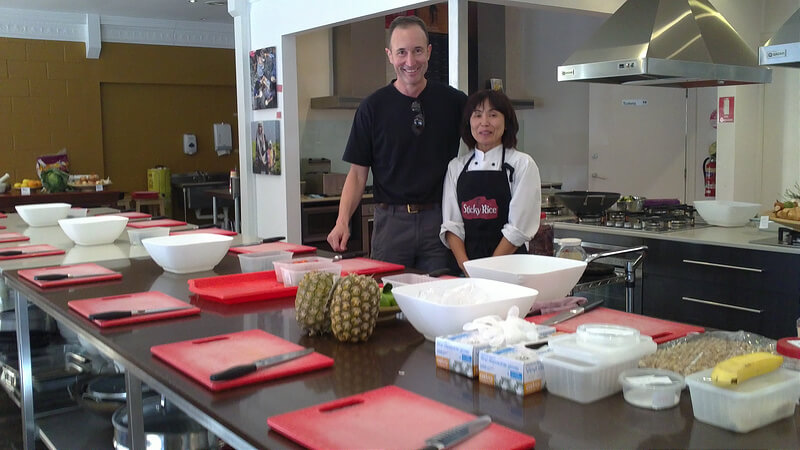 Sticky Rice Cooking School luxury Villas – Stirling Adelaide Hills – Villa stay
Now it is handy to know that you don't actually have to take the cooking classes. A lot of visitors prefer to just kick back and enjoy an independent stay in the villas. There are three villas, all with that special wow factor. But they are  different from each other. So basically you can take your pick from modern chic to authentic Balinese style. What they all have in common, is an open-plan layout.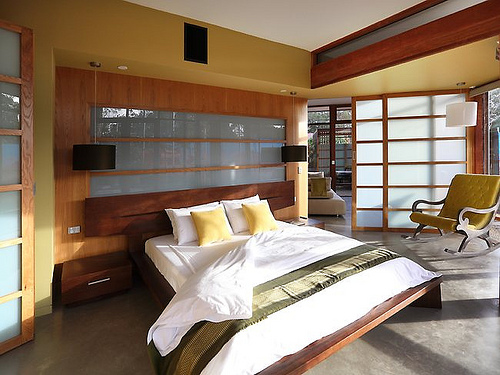 They do, however include the same Asian theme a far as architecture goes.  I think most travellers would love the beautiful designer furnishing and standalone stone baths.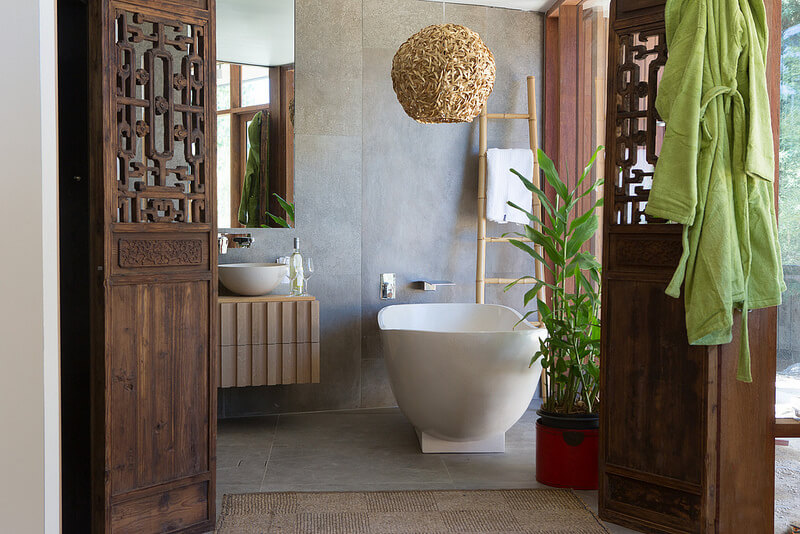 State of the Art Kitchen
The state-of-the-art Jag kitchens will definitely appeal to travellers who love creating their own gourmet masterpieces. Believe, you can really cook up a gastronomic storm.  And if you're travelling with friends, you can invite them over to enjoy the fruits of your labour. There really are some beautiful dining spaces in each villa.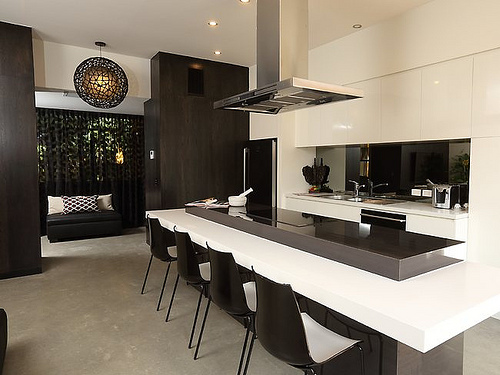 Gorgeous Asian Style Guest Villas
All three villas are styled to genuinely reflect the understated comfort options often found in Bali, Thailand and Japan.  Each Villa has its own private walled outdoor courtyard and individual gardens – great for those zen moments where you have to chill out and be in the moment. Seriously, you'd be hard-put to choose between these villas, as each one has stand-out features with the wow factor.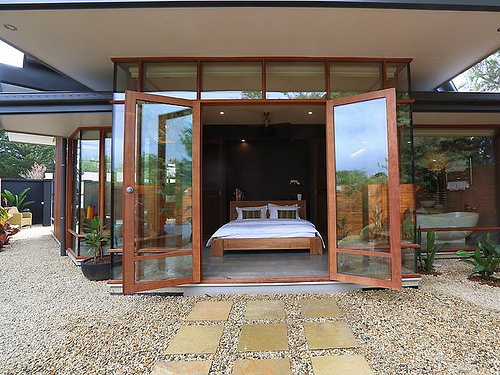 Seriously, we found this to be an unexpected real oasis from the city.  I only wish we'd known about this sooner.
Happy travelling in the Adelaide Hills!