The beautiful town of Denmark Western Australia, won our hearts. It's lush forest provides the perfect setting for intimacy and the scenery is stunning. We took the Scotsdale Scenic Drive through the Williams Bay National Park and drove to The Greens Pool, a popular snorkelling spot.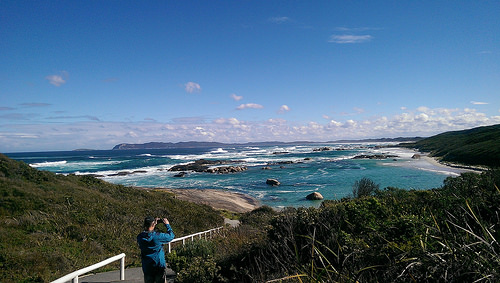 Green Pools and Elephant Rocks
From The Green Pools, we took a short walk to Elephant Rocks area. These rock formations really do look like elephants retreating into the water.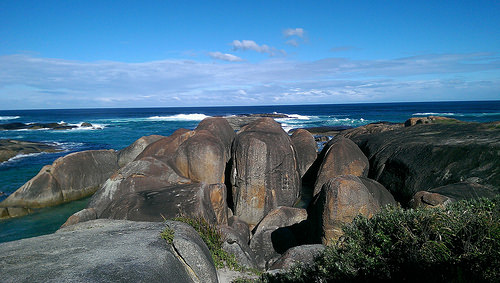 The Lake House Winery Restaurans
Denmark has a great choice of secluded cottage and villa accommodation, so if you like immersing yourself in natural surroundings, I'd definitely have a 2-nighter here. It was recommended that we lunch at the The Lake House winery restaurant.Michael's eyes almost popped out of their sockets when our platter arrived. It was chock-full of artisan treats. Best platter ever!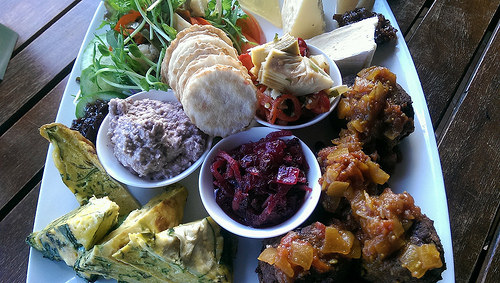 We took a while over our coffee, basking in the sun and enjoying the tranquil views…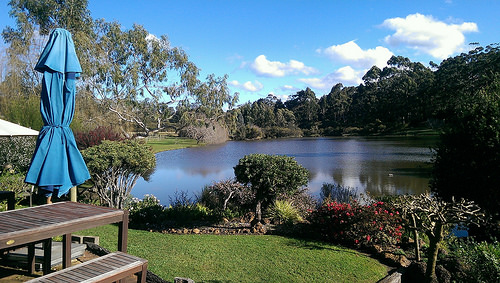 Saying goodbye to The Lake House was hard…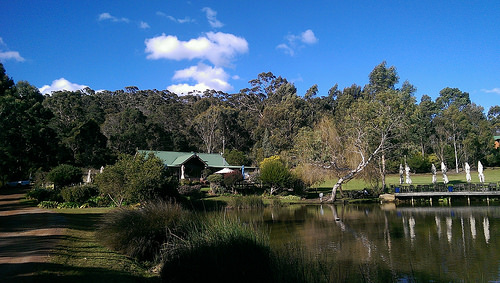 Deliciousness in Albany
But we're still working as we're travelling so it was time to return to Albany. And you know what, the treats kept coming. Arrived back at our suite in the late afternoon to delicious homemade baking.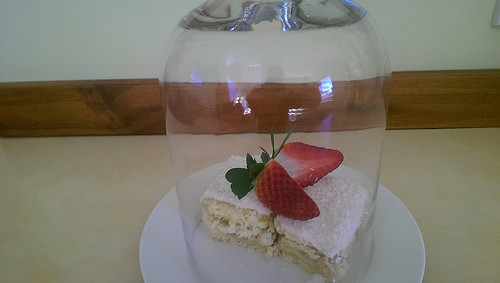 Don't you just love generous hosts!
View other travel blogs on the Western Australia region:
Here are some more travel hints while travelling Australia:
Happy Travelling in Western Australia!