Last week I took 3 days visiting Melbourne Australia.  I discovered there is much to do in Melbourne for a brief, 3-night visit. I did travel in their winter season of July, but believe me, you can visit Melbourne at any time of the year. Melbourne's population of 4.8 million souls, is actually New Zealand's entire population! And all these people fit into just 70 x 50 kms.  So for someone like me, who actually lives in New Zealand, Melbourne is a 24/7 busy vibe. That's why I also include a visit to public gardens before I start the explore.
Getting from the Airport to Melbourne City
A taxi from the airport to central Melbourne will cost A$60. The SkyBus coach service is a great way of getting to the SkyBus station in downtown Melbourne.  It is a bit more involved than just the one taxi ride. But it only takes about 25 minutes and costs around A$20 per person. From the SkyBus station, it's an easy taxi ride to the hotel. They are all fairly central in Melbourne.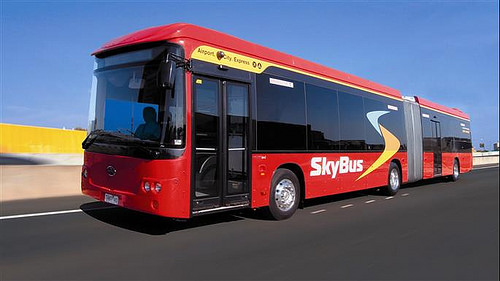 Hotel and Transport in Melbourne City
There really is a huge variety of hotels. From international chains, to boutique, arty places, there' accommodation to suit everyone and most budgets. See a separate travel blog on that subject.) Most hotels are very centrally located and for the sake of convenience, that's ideal if you want to stay in Melbourne. It's real easy to get around. You can either walk or use the free tram "Number 35" to explore the CBD area.
Tours in Melbourne for 3 days visiting Melbourne Australia
As you would imagine there is a huge range of tour options from Melbourne. Famous are the Phillip Island Blue Penguins, a Great Ocean Road day tour or a wine time into the Yarra Valley. On this blog I want to focus more on the Melbourne city tour and sightseeing options.
Half Day City tour
This is a good way to get to know the place and provide an overview with the help of a local driver-guide. I joined Robert from Oceania Tours and spent a few hours in some of the most famous gardens and the beautiful St. Patrick Church.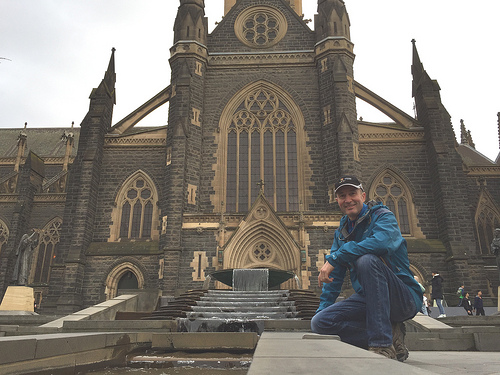 The nice part of these tours, is that you also meet new people from all parts of the world.  Here's me with Paolo, my new 'mate' from Brazil!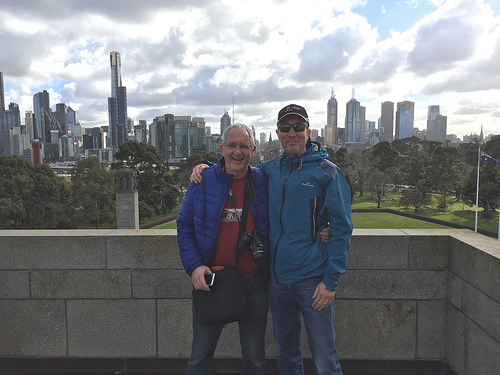 Melbourne's foodie places visit
If you are into food then Melbourne is an absolute gourmet paradise! Here's where Chef Ben Shewry, a good old New Zealand boy, made his mark. Ben's restaurant, Attica is one of the top restaurants in Australia! Melbourne is also known for its iconic lanes, where the unusual quirky and downright delicious, can be found.  We often have breakfast down these lanes.  Its a great vibe with bustling commuters starting off their day. There is a huge ethic mix of people in Melbourne, so the variety and overall standard are world-class.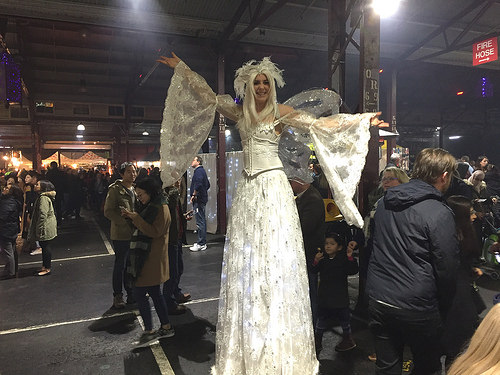 My personal favour is 'The Block Arcade', just a stone's throw through from Flinders Lane. There are wonderful places to explore and unleash your taste-buds. A must-do, is the Hopetoun Tearooms, a bland name for cakes and desserts that will have you drooling.  The Hopetoun Tearooms have queues of people lining up for much of the day.  You will need to choose your times. But while you're waiting, have a look in the front window and make a choice…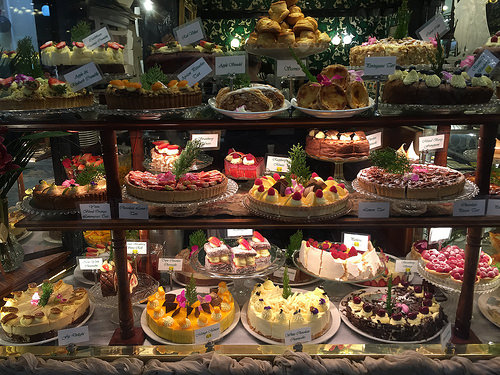 Tram Restaurant Melbourne
For most of us, dining on a tram is a novelty experience and and another must-do if you're in Melbourne. The Melbourne Tram Restaurant have a lunch sitting, plus 2 dinner sittings. I chose the early dinner and was not disappointed. The 34 person carriages have been authentically restored and take you back in time. As you 'rattle' down towards St. Kilda, there's plenty of local life to see through the large windows.  (note: you won't see as much in the winter months, as it gets darker quickly.)  The staff are extremely professional and friendly.  I chose the Barramundi fish as the my second course and it was delicious.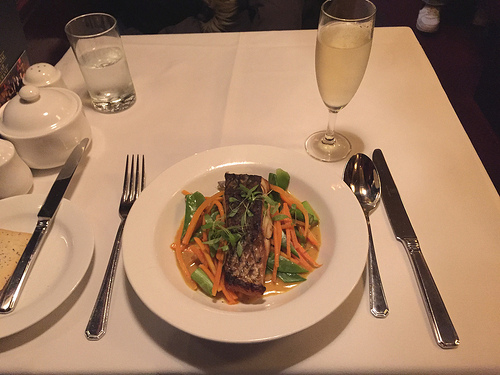 The bubbly also contributed to a very relaxing experience. Cheers!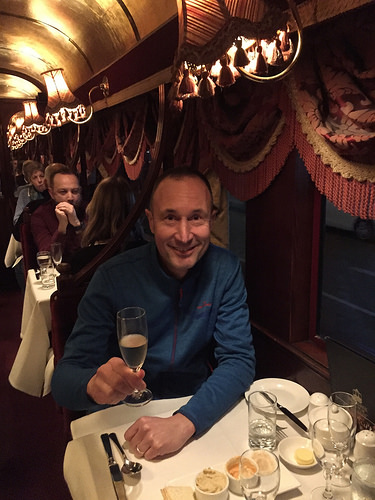 These are just a few of the many wonderful experiences you can have in Melbourne. All of this will depend on the time you have available.
Happy travelling Melbourne!