Leaving Hervey Bay for our 380km drive Hervey Bay to Rockhampton was hard. I wanted to stay longer but the boss said "no". Adjusting to the new time zone has been difficult but we must press on. But first, one more stroll down the wharf in Hervey Bay.
This morning we set off for Rockhampton and I must say this scenic drive SH 12 was quite lovely. Australian bush is so unlike our own in New Zealand but it has a natural beauty to it.
In fact, even when we turned off onto the main highway, the scenic wonders continued with views of the sugar cane plantations, beautiful river crossings…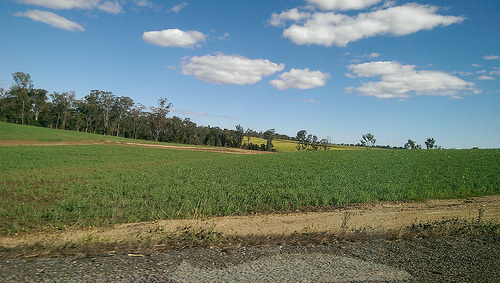 ..and of course that magnificent red clay soil Australia is famous for. This country is vast and for the first part of the journey I really kicked back and enjoyed myself. About 70kms later, we arrived at the town of Childers, well known for its food production (Avocados galore).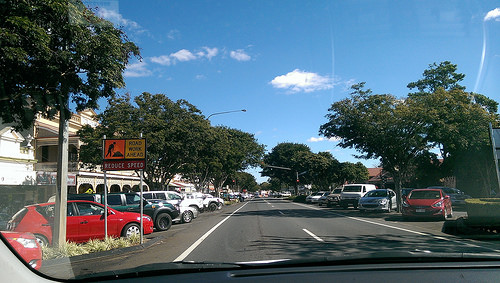 I really liked Childers, especially for this great little café which I totally recommend:
Kape Centro Café has beautiful home-baked food and shall we say, lovely women of mature year running it. The lady taking orders at the counter called me "darling".  The kindness of strangers is important to a traveller. After leaving Childers we entered greener pastures towards Gin Gin, where we topped up on petrol. In Australia, it always pays to keep an eye on the gas tank!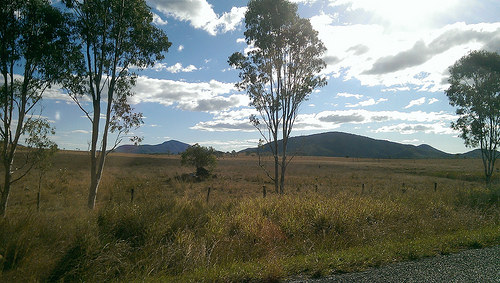 It was at this stage, the tedium of car travel kicked. Getting to Cairns and through to Port Douglas requires stamina. Finally we arrived in Rockhampton, a city of historial buildings with ornate trellising: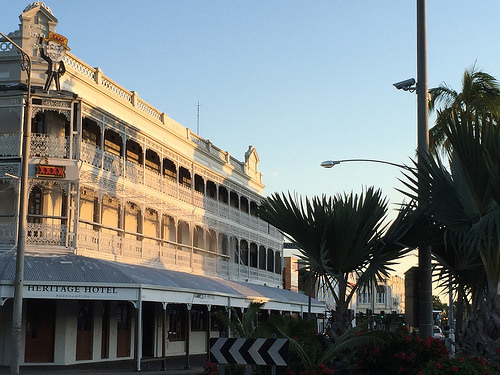 Checked in at the newish Empire Apartment Hotel which is adequate for our 1-night stay, very clean and Wi-Fi included. I love views from our balcony.
Hope sleep pays a longer visit tonight! Happy Travelling. Check out the road trip
Brisbane to Harvey Bay
. Plus the drive
Rockhampton to Townsville
. The next stop will be
Port Douglas
.
Here are some more travel hints while travelling Australia: