Wine Tasting
Once in Perth Australia to take in Margaret River Highlights, get ready to taste great wines. We were so lucky to get real characters on the wine tours we took. You won't find any pretentiousness. In fact the winemakers are quick to tell you that "there's no romance in wine – "just bloody hard work". We tend to stick with the boutique wineries. With the smaller wineries, you'll have a better chance of meeting the actual winemaker. So you'll probably want to stay a bit longer for a chat. Whatever boutique winery you visit, you'll be guaranteed a sampling of a handcrafted product. These wines consistently score in the high 90's. One of these is the Brown Hill Wines. To get to this winery from Margaret River, you can enjoy a beautiful scenic 12 km drive. See top attractions.
Actually for us, this was the best wine-tasting experience of the day. Bill Bailey was happy to share his vast knowledge and very strong opinions on what he considers a good wine. Next on our list of wineries, was the beautiful 300 hectare Voyager Estate property – all 300 hectares of it.
This building has a very large interior and a sizeable restaurant. There is a separate tasting area and lounge. On a cold day the crackling in the hearth is very comforting. This winery has a rustic style. There is a complimentary tasting option, but you'll find that a fee will be charged sampling the top tiers. We also popped into the Leeuwin estate. Now this is a great lunch option, as it has a cafe, plus a full restaurant. Its great to have options!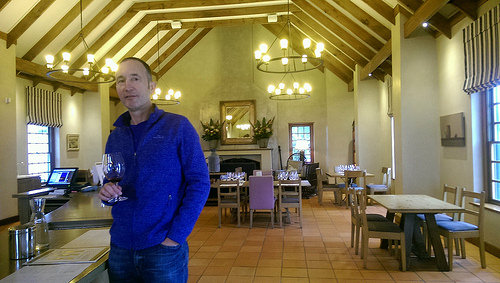 Coffee and Chocolate
But there's more than just wineries in the Margaret River Highlights. If you're looking for a one-stop shop for coffee and chocolate, look no further than Yahava Koffeeworks and Temper Temper Fine Chocolate. The Yahava Koffeeworks is a fascinating warehouse for coffee and tea lovers. The coffee beans are roasted and blended on site. The smells are delicious.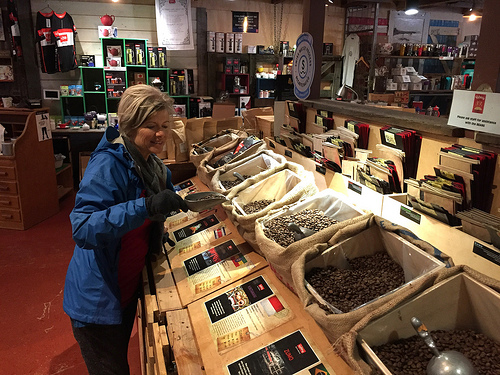 On the day we visited The Temper Temper Chocolate shop and factory it was a wet and windy day. But inside, it was so warm. You'll have a great time browsing through a vast selection of goodies. And its good to know that the cacao used in the chocolate is sourced from sustainable farms. How interesting that their suppliers are from over 24 different origins.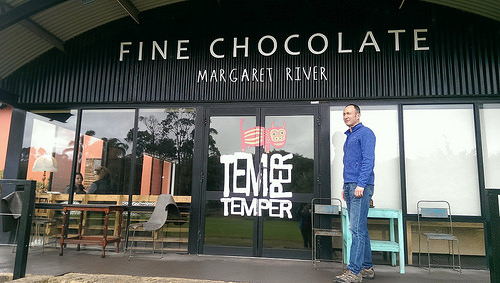 No visit to a place like this is complete without a hot chocolate drink. Its dark and rich with a wonderful after flavour. You'd be spoilt for choice – every variety of chocolate is on display. The Madagascar chocolate was my absolute favourite.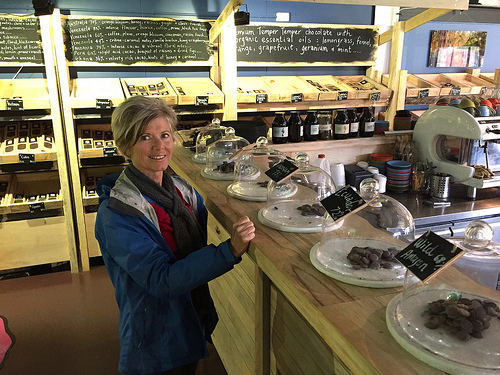 Prevelly Beach
After all that chocolate, you might welcome a brisk walk! One of the Margaret River highlights would have to be Prevelly Beach. This is where we based ourselves for a few days. The countryside around here is wild and beautiful.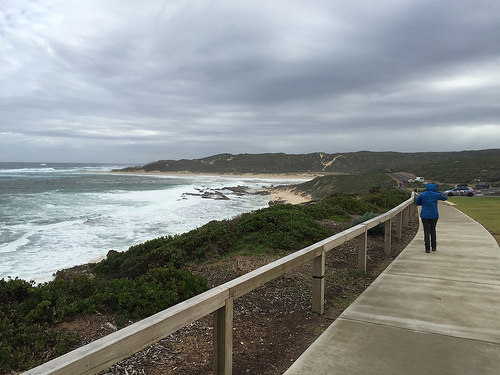 We'll continue our travels tomorrow – first through Augusta and Pemberton. By the evening, we should be in Albany. Albany is a lovely port city and we're looking forward to our 4-day stay here.
View other travel blogs on the Western Australia region:
Here are some more travel hints while travelling Australia:
Happy Travelling in beautiful Western Australia!