Driving from Brisbane to Hervey Bay – Sofitel Brisbane
Driving from Brisbane to Hevey Bay, still seems a long way off. How glad we were to finally escape the chaos of  Dubai Airport and it's endless bus rides to the plane! It was a relief to finally arrive in Brisbane and inhale the fragrance of the Sofitel Hotel. We had an amazing porter who transferred our bags to our suite.  Mark was an incredibly friendly guy who was our go-to man for any information. We stayed here for 2 nights and how glad we were to relax and unwind.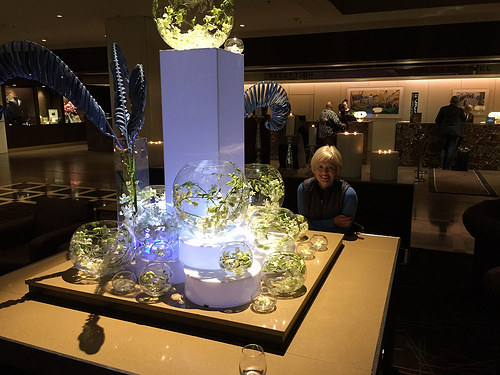 We were pretty impressed with the standard of service at Brisbane Sofitel. The booking  process was seamless and loved our stay here. We especially enjoyed the professionalism of the restaurant wait staff.  The breakfast Buffet reigned supreme and was a definitely highlight for Michael. It became quite a challenge to drag him away for some sightseeing.
Today we picked up our Jucy rental car and set off for a 5-day road trip to Port Douglas. Here's the senior version of the 'Jucy' girl. Isn't amazing what a soft lens can do.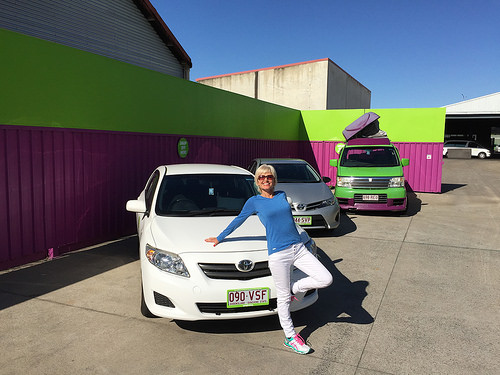 We'll be doing some exciting tours in Port Douglas but before this happens, it's time to buy some togs (bathing costume) and subject the world to yet another dimpled bum. Brisbane is the ideal city to stock-up for a long road trip.
Hervey Bay
After leaving Brisbane we travelled north to Hervey Bay, about 287km. We often design Australian itineraries for our clients before they begin their New Zealand travel, so this is a good opportunity to update ourselves. Today, jet-leg seemed a thing of the past – driving from Brisbane to Hervey Bay was so relaxing. Hervey Bay is rather lovely and much bigger than we expected . In fact, we think it's an ideal base if you want to go Whale Watching (mid-July to Nov). It would also be a perfect stay if you want to explore Fraser Island.
We were genuinely sorry to leave Hervey Bay.  It seems that July and August are a great time to visit this place.  I could imagine that in the peak season it would be packed with people. Happy Travelling and view the next section on this trip –
Hervey Bay to Rockhampton
.
Here are some more travel hints while travelling Australia: