Australia and New Zealand are close neighbours in the South Pacific. So it makes total sense to combine travel to Australia and New Zealand when you visit the 'land down-under'. Of course, there are some key aspects with your travel planning that must be considered. For example you will need to think about the weather and the climate. Also timing and distances will play a large part in your itinerary. This blog provides an overview on how to best plan for a vacation to Australia and New Zealand combined.

Key Fact – Travel to Australia and New Zealand
Both Australia and New Zealand offer such a wide variety of landscapes and travel experiences. This is yet, another reason why a trip 'down under' is such an exciting prospect. Both countries are English-speaking and they share a common history. And another thing, in both countries, we drive on the 'wrong side' of the road! The seasons in the Southern Hemisphere are directly opposite to that of the Northern Hemisphere. So that means, summer is between November and March and winter is between June and September. Read more on key facts for Australia and New Zealand.

Seasons, climate & weather differences
Now here is a very important fact:- the climate & weather conditions Australia and New Zealand can be very different to each other! Australia is a huge continent. Even between the southern and northern coast of Australia, you will get a different climate. In fact, the best time to travel the Outback and the Northern parts of Australia is in their 'winter' season (between June and September). For the southern regions of Australia as well as for New Zealand the 'summer' season (Oct – April) is the best time to travel.
So the next question you probably have, is "when shall I travel to Australia and New Zealand as a combination holiday – what is the best month?" The answer is simple – either Sept to November or March/April until June. If you are really smart, you could spend the month of April in New Zealand first, then move on to Australia – this would work nicely. Otherwise, you could travel first to Australia in September, then to New Zealand in October. Read more on New Zealand weather conditions and clothing needed.

Distances between key locations
Just because Australia is such a vast space and New Zealand is a tiny island nation, do not under estimate those distances, when it comes to driving! Reason? Travelling in Australia is different to New Zealand. For Australia you will use domestic flight between key locations and stay longer at one spot. For New Zealand, you will do more self-drive or use public transport such as coach, train or ferry services. Those transport options will take longer.
New Zealand's road system is extremely good, however we do not have major arterial highways such as the case in other countries. You will have more country style roads, especially for the South Island. Therefore, on average, you don't want to travel more than 300 kms per day. Travelling this kind of distance in New Zealand, will take you about 4-5 hours driving time. On windy days especially, this will be enough for you. And because the scenery is so gorgeous, you will have so many stops on the way. Read some more New Zealand self-driving travel blogs.

Time you need to calculate on
If you intend to combine Australia and New Zealand in one trip, as an absolute minimum, you will need 14 days for each country. View a 2-weeks sample itinerary. Naturally the longer you have, the better your overall holiday experience will be. Afterall, you will be coming a long way for this holiday, and you need to make it worth your while.
Depending on your interests and the time of the year, you might want to have more time in New Zealand than in Australia. If you are especially into hiking, visiting New Zealand in March NZ would be a great time. After that, just take a short flight to Australia in April, to snorkel the Great Barrier Reef or see the 'Galapagos of Australia' – Kangaroo Island. Here is another itinerary sample for three weeks Australia and New Zealand. Please note, these sample itineraries can be amended to suit your interests, travel season and the time you have available.

How to best combine both countries
As mentioned before, Australia and New Zealand are close neighbours. There are quite a few international flights in between Sydney, Melbourne, Cairns with Auckland, Christchurch and Queenstown. In that case, you might want to arrive in Sydney, move to the Great Barrier Reef, then on to Melbourne for a flight to Christchurch. Finish your Australia and New Zealand combo in Auckland. Fly back home from there.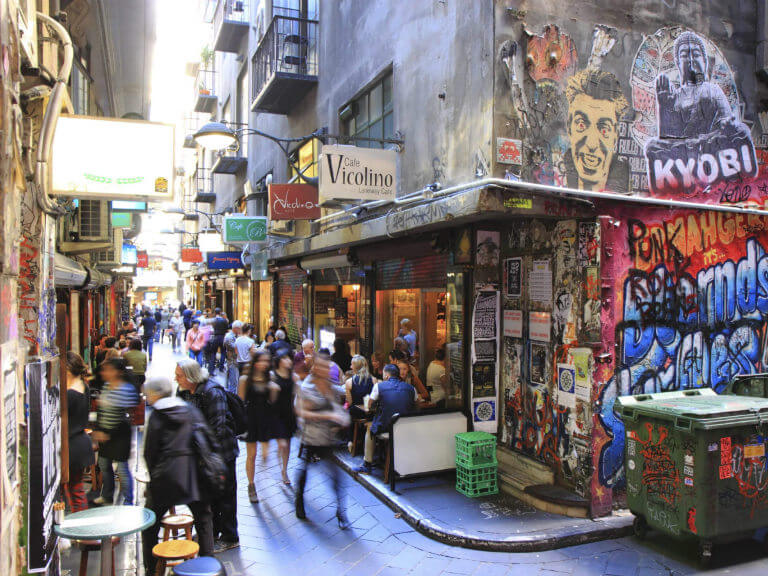 Key highlights Australia & New Zealand offer
As a destination, New Zealand offers an amazing array of landscapes and activities. Travellers are amazed at how fast our landscape changes within minutes – to rolling green pastures, over high country passes, then to beaches and rugged fjords.
Australia is famous for its Outback and endless coastlines. The waters here are crystal clear. Everyone has heard about the Great Barrier Reef or the Daintree Forest. The beauty of combining Australia with New Zealand, is the convenience of domestic flights. So with 2-3 nights stays in key locations, you will cover so much. There is certainly no need to travel thousands of kilometres through endless deserts. Believe me, this will take you months!

Summary on how to travel to Australia and New Zealand
When planning to travel both Australia and New Zealand, your key considerations are:
getting your seasons right and being prepared for the climate
make sure you give yourselves enough time – this is a special trip!
travel both countries differently and focus on key locations.
If you stick to those 3 x key recommendations, you will have an amazing experience and holiday. Check out some those check lists as well.
Happy travelling to Australia and New Zealand!